';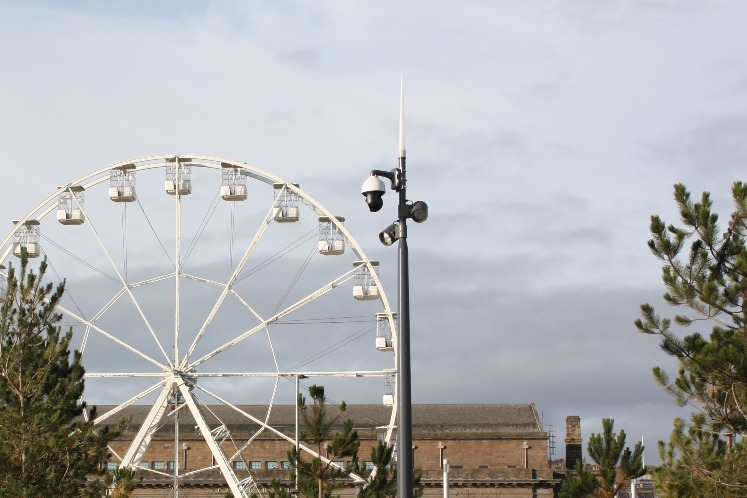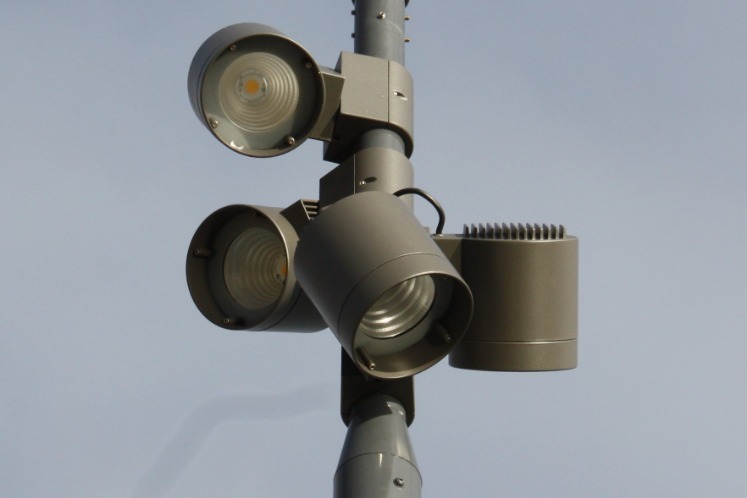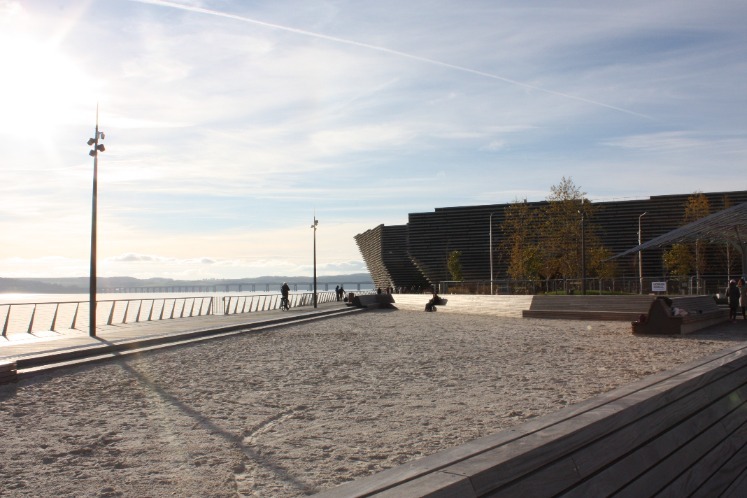 ---
For 10 years we've supplied various projects along Dundee Waterfront, from NAL compatible solutions with bespoke base plates to Wifi transmitter brackets.
Spaces like Dundee's 'Urban Beach' are popular, and remain so through the provision of good security. Pedestrians wish to use their spaces 24/7, and feel safe in doing so.
ALC contributed by supplying 6m+ painted columns with vertical step-down brackets, complete with DW Windsor floodlights, illuminated spike finials and CCTV units.
With multiple floodlights per column, light is concentrated on communal areas, minimising light pollution and maximising CCTV capability.
The Urban Beach is furnished with a 22 tonne, 36ft humpback whale canopy sculpture designed by Lee Simmons and constructed by Littlehampton Welding Ltd. and Angle Ring Co. Ltd.
"Due to be completed in the Summer of 2021, Lee has designed a sculpture in the form of a humpback whale. The sculpture will be part of the redevelopment at Dundee's Waterfront along with an interactive play park at Waterfront place".

– Website Extract: Lee Simmonds, Artist
The lighting project was designed by Dundee City Council engineers and installed by Tayside Contracts. The principal contractor was Morgan Sindall.
The Role of the Structure
---
Lighting can make or break a CCTV operation. Why consider the column when designing a Scheme?
Minor structures are considered a means of elevating equipment – indeed, they do this well – but the thought usually stops there.
Whilst CCTV and lighting equipment may be superseded by new and improved models, an ALC column will be a fixture for the remainder of its 50-year design life.
As such, we carefully design these permanent fixtures to futureproof the solution and ensure the structure remains of operational value 30, 40 or 70 years down the line.
This is helped by our corrosion resistant material, commitment to quality, ability to offer bespoke bracketry and our general experience in the supply of such products.
Well designed structures allow new technologies to be easily adopted without renewed groundworks or excessive design, allowing engineers to focus on the important stuff: making the public space resourceful and usable.
---
Find out more about our Bespoke Solutions here.
Find out more about Dundee's Waterfront Place development & 'Urban Beach' here.